Visits to Berkeley Lab are dependent on current COVID safety protocols. However, Virtual Public Tours are offered periodically, covering the Molecular Foundry, Advanced Light Source, and National Energy Research Scientific Computing Center (NERSC).

Contact Laurie Chong for more information about tours.

See the Lab's COVID-19 portal for up-to-date information about access to the Lab site. See Foundry-specific information here.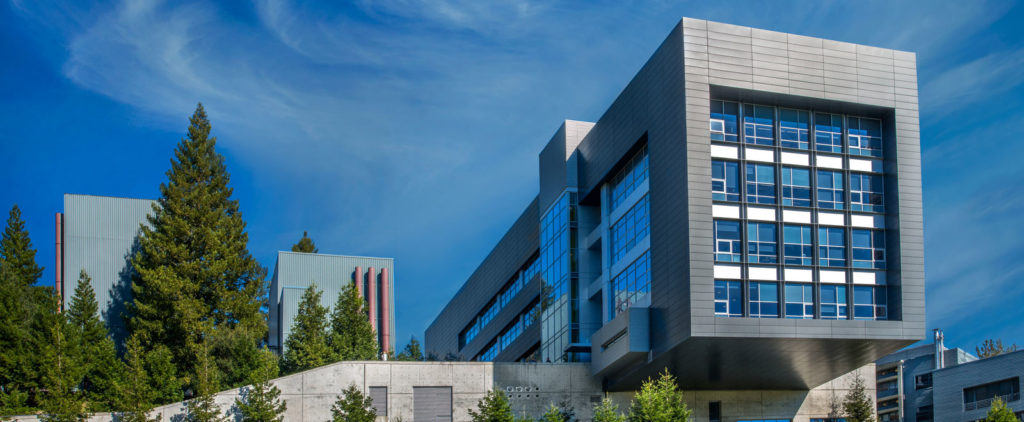 Getting Here
The Molecular Foundry is located at Lawrence Berkeley National Lab, in the hills above the UC Berkeley campus. For directions to Berkeley Lab, you can find directions and the Lab shuttle schedule below. Security arrangements will need to be made several days in advance of your visit; please plan accordingly. For large groups, several weeks of lead time is advised.
On board the shuttle, ask the driver to let you know when you've reached the Foundry (Building 67 & 72).
Finding a parking space at Berkeley Lab can be very difficult. Visitors are strongly encouraged to use the Berkeley Lab shuttle buses whenever possible.
Lab Security
Visitors and Users arriving at Berkeley Lab will need to show documentation to access the Lab. This could be either an active LBNL ID badge or a visitor gate pass plus photo ID. The Molecular Foundry will issue a gate pass or shuttle pass to expected users and visitors arriving without a valid LBNL ID badge. Security arrangements will need to be made several days in advance of your visit, please plan accordingly.
Parking
Parking at Berkeley Lab and the Foundry is by permit only. Signs in each parking lot designate the types of permit required for that area. Cars parked in no-parking areas or reserved spaces without appropriate permits may be cited or towed.
A one-day permit may be obtained at the Berkeley Lab Main Gate (Blackberry Gate).
Tours of the Foundry
Prospective users and interested parties can arrange a tour of the Foundry by contacting our Senior Communications and Outreach Specialist, Laurie Chong.
Public tours of Berkeley Lab (including the Molecular Foundry) are available. For more information, see the Berkeley Lab Visits and Tours page.
Berkeley Lab's Workforce Development & Education offers a variety of educational and internship opportunities for teachers and students. Tours and hands-on activities are available for K-12 students and schools as are educational programs for older students.