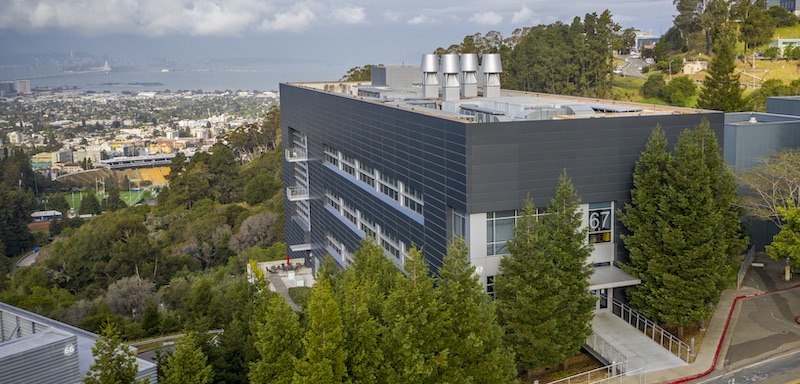 Once your proposal is accepted, there are a few more steps to take in order to get your proposal activated and to complete the required paperwork to enable you to come on-site.
Getting Your Proposal Activated
All proposals go through a three-part safety review process to identify any safety-related issues. An Initial Safety Questionnaire was included in your proposal submission and was aimed to identify major safety issues.
Secondary Safety Questionnaire
After a proposal is approved, users complete a more detailed Secondary Safety Questionnaire, in which they must describe the equipment, chemicals, and/or biological materials they will bring to the Foundry, as well as the processes they plan to utilize at the Foundry. The Secondary Safety Questionnaire is completed in the User Portal.
Review by Safety Manager
The two Safety Questionnaires, along with the proposal itself, are reviewed by the Foundry's Safety Manager. Proposals that are incomplete, unclear or problematic from a safety perspective are returned to the user for revision and may be referred to staff for input. Results of the safety review are emailed to the user and safety approval is required before a proposal can be activated. Once activated, recommended core safety training courses will be added to your User Profile.
Complete Core Safety Training Courses
In order to get an early start on your safety training requirements, it is possible to complete the core safety training courses online before you arrive. To view and complete the recommended core safety training courses for your project, log on to the User Portal and navigate to the section titled, "Complete core safety training."
Discuss Start Date with Assigned Scientist
Contact your Assigned Scientist to discuss the logistics of your project and your arrival date. If you aren't sure who your Assigned Scientist is, log in to the User Portal to view your proposal.
Working at ALS
If your proposal requested access to the Advanced Light Source (ALS), you will receive instructions for creating an ALS Hub account and scheduling beamtime (ALS Hub link) shortly after your Foundry proposal is activated.
Preparing to Come On-Site
Berkeley Lab Site Access
Most Foundry user projects involve users coming to work on-site at the Foundry for some period of time, anywhere from a few days to a year. All users working on-site at the Foundry (and some of those who work off-site) must be appointed as an LBNL Affiliate in order to receive a Berkeley Lab badge and a Berkeley Lab identity account (sometimes called an "LDAP"). Your Berkeley Lab identity credentials are used to access the online safety and training systems, instrument reservation calendars, compute clusters, and Berkeley Lab email.
Generally, most users are able to work onsite at Berkeley Lab. However, users who are from SST countries (Iran, North Korea, Cuba, and Syria), need DOE permission and authorization from other U.S. Government agencies to work with Berkeley Lab, a process which can take 6 months or longer to obtain with no guarantee of approval.
Apply for a Berkeley Lab Badge
In order to work onsite at the Foundry, you must have an active Berkeley Lab badge and a Berkeley Lab identity account or "LDAP" (more).
To get a new Berkeley Lab badge and identity, you will need to be appointed as an LBNL Affiliate (unless you are an LBNL employee). It is recommended that you initiate this process 1-2 months prior to your arrival at the Foundry**. Follow the instructions below to request a new badge/affiliate appointment or to restart a terminated appointment:
Log in to the User Portal, follow the link to request a badge.
Non-U.S. citizens will be subsequently contacted to provide additional documentation, including: C.V., visa documentation, green card copy (if applicable), and passport copy. NOTE: Please be on the lookout for follow-up emails after you submit your badge request, and contact foundry-useroffice@lbl.gov if you have questions during this process. Failure to provide all requested documents will delay the processing of your badge request.

Please allow 3-5 days after entering the United States for review of arrival documents before badge access to Berkeley Lab.
Users under the age of 18 will require additional documents and review prior to obtaining a badge.
Once the review process is complete, you will receive another email from the Site Access Office containing details about picking up your badge and your Berkeley Lab identity credentials. Badge appointments take place at the Site Access Office, Building 65A.
Complete the General Employee Radiation Training (GERT) online prior to your badge appointment.
Getting to the Foundry
The Molecular Foundry (Foundry) consists of two main buildings (B67 and B72) located on the main campus of the Lawrence Berkeley National Laboratory (Berkeley Lab; also abbreviated as LBNL or LBL). Berkeley Lab is located in Berkeley, California, in the hills above the University of California Berkeley campus (UC Berkeley). The University of California manages Berkeley Lab, but Berkeley Lab is not part of UC Berkeley.
Our "Visit the Foundry" page has more directions on how to get to Berkeley Lab.
Travel and Accommodation
The Molecular Foundry is located within the vibrant city of Berkeley, California. We welcome you to our community rich in diversity, culture, history, food, arts, and educational opportunities.
The Foundry does not arrange or financially support travel or accommodation for users, nor can we endorse any specific housing solutions. We are pleased to refer you to these helpful resources as you navigate this important aspect of your user experience:
Berkeley Lab Guest House for short-term accommodations on-site at Berkeley Lab.
Berkeley Lab Postdoc Association Resources
UC Berkeley Visiting Scholar Housing Resources
UC Berkeley International House
AirBnB (search for Berkeley or zip code 94720)
Transportation and Parking
Directions to the Foundry can be found here.
A free Berkeley Lab shuttle service provides transportation to and around Berkeley Lab.
Most users are eligible for a temporary Berkeley Lab parking permit, which will be provided during the badging appointment. Under Berkeley Lab policy, undergraduate and graduate students are not eligible for a general parking permit but may request an Off Hours permit (3pm to 8am). However, the User Office can make a special request for a parking permit for a student who meets the following criteria: is not a student at UC Berkeley, does not live in Berkeley, has a demonstrated need to drive to Berkeley Lab site, and has the approval of their Assigned Scientist. Contact the User Office for assistance.
Sign Up for Orientation
New User Orientation
All new users who will be working on site must sign up for this 20 min in-person training (MF-0012).
When you arrive at the Foundry, report to the Foundry User Office on the third floor of Building 67 to check in and complete the orientation training.
Report to Your Assigned Scientist
Arrange to meet with your assigned staff scientist, who will help orient you to the scientific facilities and will discuss your safety training and lab access.
Desk Space
Your Lead Facility may be able to provide a desk for you to use during the course of your project. If not, day-use desks are available in the third-floor user area in Building 67. You may also request an assigned desk in the third-floor user area by contacting the User Office.
Set Up Your Lab Google Account
Setup Your Lab Google Account
Berkeley Lab uses the Google Suite of tools, including gmail, calendar, and documents. Log in here with your Berkeley Lab identity credentials to access your email and the Google Suite.
You will be expected to receive and read any messages sent to your Berkeley Lab email account during your time at the Foundry. If you don't plan to check your Berkeley Lab email on a regular basis, you must set up automatic forwarding from your Berkeley Lab account to your preferred email address.
Emergency Lab Communications
LabAlert is a communication tool that Berkeley Lab uses to provide emergency alerts to the Lab community via email, phone, and text message. Sign up for LabAlert to receive direct notifications about potential Lab closures and emergency information.
Joining the Foundry Community
As a Foundry user, you are invited to take part in onsite community events. The Foundry hosts a number of scientific and social events throughout the year for users and staff.
Coffee Social: A social coffee hour is held on Tuesday afternoons, hosted by one of the seven facilities.
Seminars: The Foundry hosts frequent seminars from visiting and local speakers, including three Seminar Series each year. Contact the Foundry User Office to get on the mailing list to receive announcements.
User Meeting: An annual conference highlighting Foundry user research, typically held in August. Learn more here.
Where to Eat
The Berkeley Lab cafeteria is located half a mile from the Foundry and can be reached by foot or using the free Berkeley Lab shuttle. Many more options are available around the University of California, Berkeley, campus, which can also be reached on the Berkeley Lab shuttle. For quick snacks, there is a vending machine on the first floor of building 67, near the loading dock. See the Berkeley lab site map and interactive site map for directions.
Community Norms
The Molecular Foundry is a shared resource for users and staff to collaborate in a safe and welcoming environment in support of impactful scientific research. The Molecular Foundry management and user community, as represented by the User Executive Committee, outline our Community Norms describing expectations of all members of the Foundry community. You can read this statement here.
Navigate the User Guide